A Note From LPM's President
Dear Friends,
I joined Louisville Public Media because I believe journalism is a public service that makes our democracy work. I believe a great city is only great when it has vibrant music and arts. And I believe when we work together, we can see past our differences and understand each other more deeply.
Louisville Public Media has long been driven by these principles. Every day, we work to provide you with the news and information you need to make informed decisions about our community and our world via 89.3 WFPL. We seek to expose wrongdoing and protect the vulnerable with our work at the Kentucky Center for Investigative Reporting. We chronicle the generational shifts in our region through the Ohio Valley ReSource.
We produce journalism that keeps you informed and makes our community and its institutions better.
We know that cities are defined in many ways by the art and music they produce. And here in Louisville, we have a special scene. We highlight that every day on 91.9 WFPK — in our programming, at Waterfront Wednesday and the many concerts we help produce, and in the knowledge of the voices you trust to lead your discovery of new music.
We understand the inherent value of classical music for our community, and through 90.5 WUOL, we bring it to your homes, offices, cars and anywhere you are. We also know the power of music education, and so we work in schools and community centers to teach young people, because music and arts are vital to a well-rounded education.
We also know that it takes a lot to navigate the world today, and Louisville has never had a more vibrant social life. That's why Do502 is here for you, working every day to provide a comprehensive guide to the events happening all around us.
I've always thought of Louisville Public Media as a public service institution. We are here not to tell you what to think or like, but to provide you with what you need to make informed choices in your life. We do it without fear or favor. We do it because we love this community.
That is powerful impact. On this website, you'll see that impact chronicled in various ways — through storytelling, membership, audience, engagement, revenue, and service, among others.
Your support makes it all possible. So thank you — for helping us get to where we are, and for joining us to build a strong foundation for the future.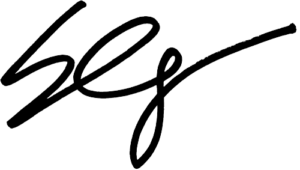 Stephen George
President
Louisville Public Media